WE LOVE OUR CUSTOMERS
Angel Guardian Florist, Inc. is 100% committed to customer satisfaction. Our clients continue to choose our services, because we continue to provide superior customer service and honor any and all special requests.
Our Client "A" List
Anixter Center
Fortune Fish Company
Gibson's Steak House
Hugo's Frog Bar
Lux Bar
Mike Ditka's Restaurant
Original Pancake House
Quartino
Ralph Lauren Restaurant
Residence Inn by Marriott
S&C Electric Company
Safer Foundation
Stockyards Packing Company
Tavern on Rush
WE DELIVER
We deliver all over the greater Chicagoland area.
Click here for delivery details.
Questions? Call us at (773) 973-7400
Questions? Call us at (773) 973-7400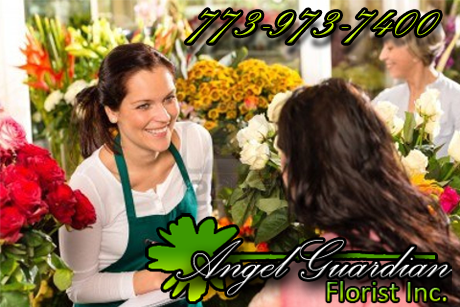 View Our Beautiful Collections Online
Our clients are in no way limited to our online collections. We do honor special requests, so just let us know your requirements. We simply provide some of our collections online to visually present you with our wide selection of floral arrangements and assist you with your ideas.